Speaker(s): Che R. Applewhaite, Ra Malika Imhotep, Farrah Rahaman
A People's Art is the Genesis of Their Freedom: The Claudia Jones Project
This event will be held via Zoom at upenn.zoom.us/my/ascmediarisk. Questions for Q&A should be submitted via the chat function.
The Claudia Jones Project is an experimental study circle, research collective and grounding space for deep reflection and interpretation of the life and legacy of the anti-fascist Trinidadian cultural worker, Claudia Jones. We are assembled of 25 filmmakers, visual artists, poets, musicians, archivists and scholars based in Philadelphia, Atlanta, New Orleans, Oakland, London, Port of Spain and Cape Town.
The project coalesces with the intention to make a film based on the eponymous figure, who was a Harlem based labor organizer, journalist, mentee of DuBois, communist party leader, 'proto-feminist' and author of "An End to the Neglect of the Problems of the Negro Women" (1949). Jones' activism and writing lead to multiple arrests, extensive FBI surveillance through the Smith and McCarran Acts and her imprisonment and deportation to the UK. During her time in London, Jones deepened her relationship with the burgeoning West Indian, African and South Asian communities, creating the West Indian Gazette and co-founding the Notting Hill Carnival.
Extending the project's ritual attention to practices of community care, play, writing and inquiry, this roundtable poses questions to participants and mentors of the Claudia Jones Project on themes of creative process, somatics, the ensemble, cultural organizing, the intellectual strands of Black radicalism and Cultural Studies and the co-constitutive possibilities of fragmentary archives and memory as it is held in the body.
The discussion will present reflections on work over the last three months with an eye to the next stages of dreaming, narrative development and production. This event is co-sponsored with CAMRA and will be moderated by Center For Media at Risk Steering Committee Member Farrah Rahaman.
About the Speakers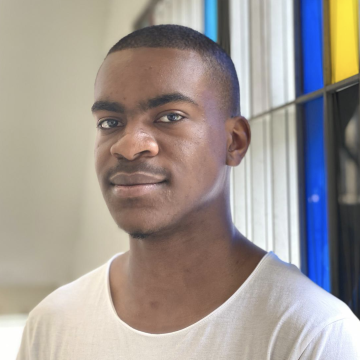 Che R. Applewhaite is a Trinidadian-British writer, filmmaker and cultural worker. He is invested in (un)making the forms of relation, perception and expression that (dis)place shared worlds. He holds internationalist and transdisciplinary commitments to politics of time, specificity, and cultural process. His first short film, A New England Document, premiered at Sheffield Doc/Fest 2020 and won the best emerging artist jury award at Mimesis Documentary Festival at CU Boulder. He has written for publications including Harvard Magazine and Millennium Film Journal, and worked for artists Christopher Harris and Ja'Tovia Gary, at the Harvard-Mindich Program for Engaged Scholarship and the Harvard Art Museums. He received a B.A. in Anthropology and History & Literature from Harvard University.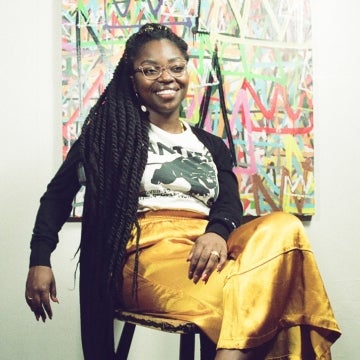 Ra Malika Imhotep s a Black feminist writer, poet and performance artist from Atlanta, Georgia currently pursuing a PhD in African Diaspora Studies and New Media Studies from the University of California. As a scholar and cultural worker, Ra is invested in exploring relationships between queer Black femininities, Black vernacular cultures, and the performance of labor. As a steward of Black Studies and Black feminist thought, Ra dreams, organizes, and facilitates spaces of critical reflection and embodied spiritual-political education through The Church of Black feminist Thought and other collaborations. Ra is co-author of The Black Feminist Study Theory Atlas and author of gossypiin (Red Hen Press, Spring 2022).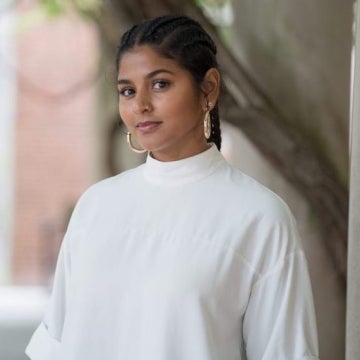 Farrah Rahaman is a Trinidadian bred, Philadelphia based cultural worker who understands media in its most capacious form, being attune to the forms of creative expression which mediate and mediatize liberation practices. Through her scholarship, space-making and creative pursuits, Farrah claims her work in the tradition of radical, decolonial love and praxis. She the Research and Curatorial Fellow at BlackStar, a doctoral Student in Communication and Cultural Studies at Annenberg and the creator of a performance and study intensive grounding space dedicated to the life and legacy of Trinidadian communist and Notting Hill Carnival founder Claudia Jones.
Disclaimer: This event may be photographed and/or video recorded for archival, educational, and related promotional purposes. We also may share these video recordings through Annenberg's website or related platforms. Certain events may also be livestreamed. By attending or participating in this event, you are giving your consent to be photographed and/or video recorded and you are waiving any and all claims regarding the use of your image by the Annenberg School for Communication. The Annenberg School for Communication, at its discretion, may provide a copy of the photos/footage upon written request.