Speaker(s): Gina Chua, Fatema Hosseini, Jason Reich, Lucy Westcott, Courtney Radsch
A panel with Gina Chua, Fatema Hosseini, Jason Reich and Lucy Westcott, moderated by Courtney Radsch
This event will be held via Zoom at upenn.zoom.us/my/ascmediarisk beginning at 12:30pm EST.
About the Event
In the immediate wake of the U.S. withdrawal from Afghanistan, the Taliban recaptured Kabul with terrifying swiftness, obliterating 20 years of slow, if unsteady, progress towards free and independent media. The complete abandonment forced thousands of journalists to go into hiding, flee their homes and destroy their social media histories.
In what had already been a fraught situation for media practitioners, the incoherent withdrawal provoked one of the worst emergencies to ever affect the world's journalists. Media outlets and NGOs scrambled to charter private planes and navigate complex international asylum and visa procedures in efforts to evacuate journalists, media workers and fixers on the ground.
This panel brings together individuals who were involved in this massive effort including a local Afghan journalist now in exile in the US, leaders from Reuters and The New York Times and the Committee to Protect Journalists, which is still actively processing tens of thousands of emergency assistance requests. Join us for this timely conversation about what happened, and what the future may hold for Afghan media practitioners.
About the Speakers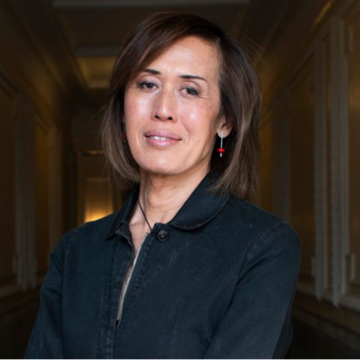 Gina Chua is a longtime newsroom manager with a career spanning three decades and five countries. Chua has worked in print, radio, television and real-time electronic media, with a broad range of experience, including as a foreign correspondent and in business journalism, general news, data and graphics, newspaper design, strategic planning, project management and newsroom budgets, operations, safety and security and administration. As Executive Editor at Reuters, Gina is responsible for editorial operations, including budgets, safety, security and logistics, among other duties. She was previously Editor-in-Chief of the South China Morning Post in Hong Kong, and spent 16 years at The Wall Street Journal in Manila, Hanoi, Hong Kong and New York. @GinaSKChua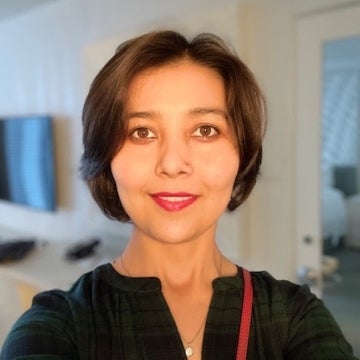 Fatema Hosseini is an Afghan journalist who graduated from the Asian University for Women in Chittagong, Bangladesh, in 2018, with a major in Politics, Philosophy, Economics. She returned to Afghanistan in 2019 and began working as a journalist for Etilaat Roz, a major Afghan Newspaper. In April 2021, she began to write on a freelancer basis for USA Today, despite the difficult climate for women reporters in Afghanistan. Hosseini fled Afghanistan in August when the Taliban took over the capital of Kabul after the withdrawal of US troops.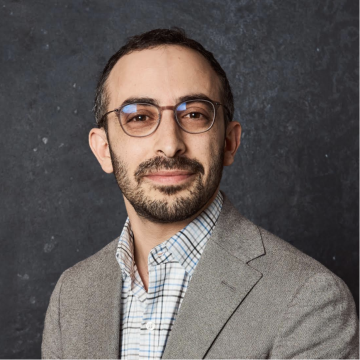 Jason Reich is Vice President, Security and Resilience for The New York Times Company. He is responsible for the development and enforcement of all safety and security plans for employees and facilities while serving as the company's internal expert on all security matters. He joined Times in 2019 from BuzzFeed, Inc. where he served as Director of Global Security for four years. Prior to BuzzFeed, Jason was the founder and managing director of Collective Security Project, a team of crisis response experts, based in the United Kingdom, Turkey and the U.S., who were contracted to protect journalists, aid workers and NGO's in challenging environments. He is a founding member of the ACOS Alliance, an organization committed to promoting a culture of safety for freelance journalists. @colsecproject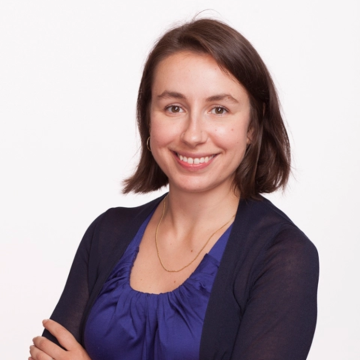 Lucy Westcott became Director of CPJ's Emergencies Department in October 2021. She oversees CPJ's assistance and safety work worldwide. Westcott joined CPJ in 2018 as the James W. Foley Fellow. During her fellowship, she focused on safety issues for women journalists in non-hostile environments and assisted with the creation of safety resources for journalists globally. In 2021, she played a prominent role in CPJ's response to the Afghan crisis, including helping Afghan journalists and their families evacuated to Qatar. Prior to joining CPJ, Westcott was a staff writer for Newsweek, where she covered gender and immigration. She has reported for outlets including The Intercept, Bustle, The Atlantic, and Women Under Siege, and was a United Nations correspondent for the Inter Press Service. As a fellow with the International Reporting Project in 2016, Westcott wrote about gender and development in South Africa and Lesotho. She has reported from Egypt, Jordan, Cameroon and the U.S. @lvzwestcott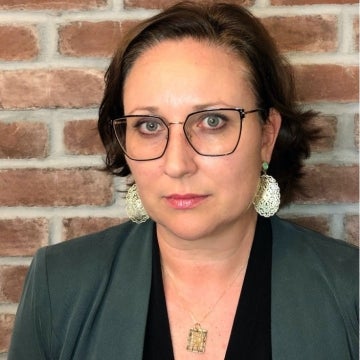 Courtney Radsch, Ph.D., is a journalist, scholar, and free expression advocate who writes and speaks about the nexus of technology, media, and policy and provides expertise and strategic consulting to mission-driven organizations. She is a visiting scholar at Annenberg's Center for Media at Risk and a fellow at UCLA's Institute for Technology, Law and Policy. Dr. Radsch's research and work are informed by a commitment to human rights and ensuring the sustainability of independent media. She is the author of Cyberactivism and Citizen Journalism in Egypt: Digital Dissidence and Political Change and her articles and commentary have been published in peer-reviewed journals and leading media outlets including The New York Times, Forbes, CNN, Al Jazeera, Columbia Journalism Review, and the Project Syndicate, among others. Dr. Radsch's research interests include tech policy and rights; internet governance and the geopolitics of technology; media sustainability and the future of journalism; online harassment and disinformation; and power dynamics in information ecosystems. She specializes in transforming research and ideas into action while building cross-functional organizational strategies and alliances to advance policy objectives and knowledge. @courtneyr